The month of August was an extremely exciting month for the TurfHub team as we officially opened our doors to our new warehouse in Dallas, Texas!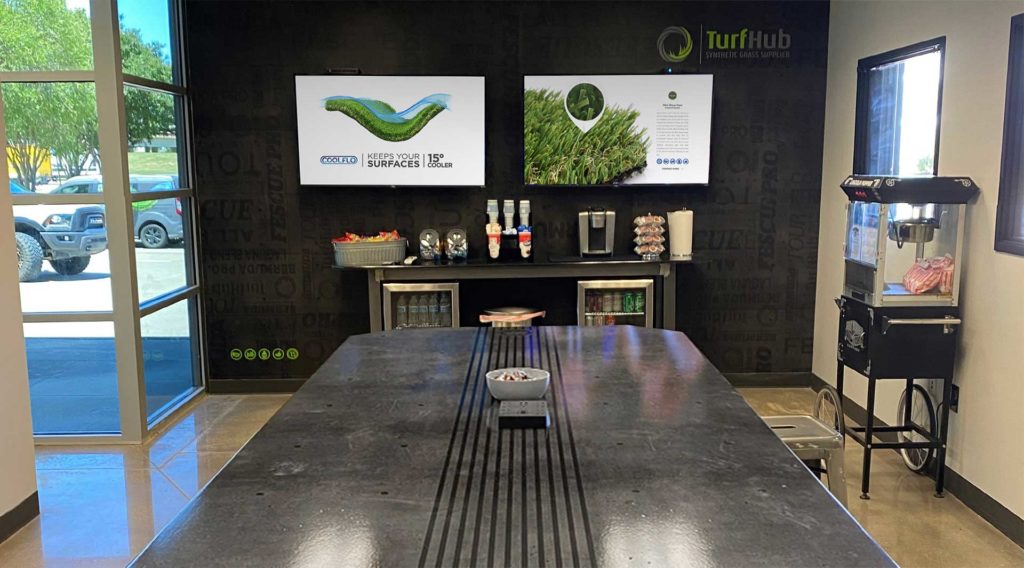 Our 40,000 square foot facility has the capability to hold over 1 million square feet of turf, making same day pickup and nationwide shipping fast and simple.
From state of the art turf to maintenance supplies to must-have accessories, our warehouses are always stocked and ready to ship at a moment's notice. Offering a complete line of residential and commercial turf at the most competitive wholesale pricing, we supply contractors, landscapers, and homeowners alike with products that are designed superior in visual aesthetic, tactile experience, and overall performance.
Shop all our products and visit our brand new facility!
1500 Luna Rd Suite #106
Carrollton, TX 75006
972.245.1566